Becky Livingston has been a professional writer and blogger for more than 20 years. Below is a short list of accomplishments.
"SEO Secrets, Myths, and Truths to Being Found Online" was written to help small business owners and CPAs to leverage the power of search engine optimization to increase leads. This 60-page activity book can be found on Amazon in Kindle and paperback versions.
"The Accountant's Social Media Handbook" is jammed packed with over 200 pages or content, activities, case studies, and more to help accountants to build their online marketing plan and social media programs. Available from CPA Trendlines, this book is a must have for forward-thinking CPAs.
2013 PR News' Media Training Guidebook Vol. 5
February 2013
Contributing author for the Volume 5 PR News' Media Training Guidebook. Section title "Training Executives and Brand Representatives in the Use of Social Media". Order your copy here.
Excerpt:
"Let's face it. Today's customers want instant access to the brands they love, or hate. Social media gives them that opportunity. Customer interaction,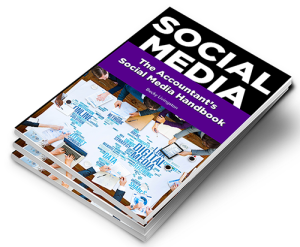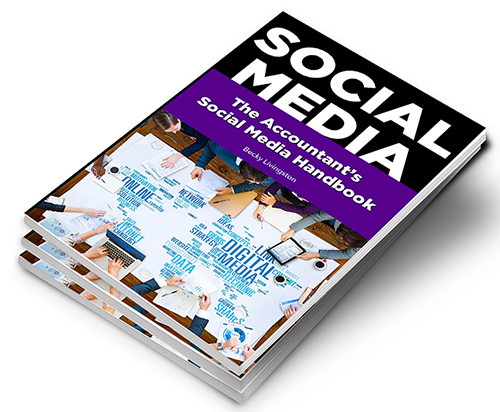 satisfaction, engagement, whatever you want to call it is what brand representatives are dealing with on a daily basis. Executives in companies have high expectation for brand monitoring and management. They want to be assured that their brand is not being smeared all over the social universe.
What's a brand representative to do?
The first thing to know is that whether you believe it or not, people are talking about your brand or at least your industry online. Once you accept that fact, getting down to brass tacks is an exercise in education, awareness, listening, measurement, and engagement."
Growth Strategies
Spring Edition 2013
The Journal of Accounting Marketing and Sales: The Spring edition co-editor and article writer "New AICPA Chairman's Vision for the Accounting Profession and What It Means to Marketers."
Are you an accounting or financial services marketer?
Social Media and ROI Part I, II & III
SocialCPAs. August 10, 2012
Contributor.
Social CPAs launched the SocialCPAs 2012 Social Media Survey in the summer of 2012. One of the survey questions asks, "What is the one question that you would like answered about social media?" The post includes a question asked by one of the survey participants and the responses from our group of experts.
Harnessing Blogs for Learning
Training and Development magazine
May 19, 2011
In the field of training and development, Web 2.0 technologies have been on the front page of the training news for several years. However, blogs have received little attention in relation to e-learning, mobile, and video. If your organization is considering a blogging channel to increase learning efforts, to share information, and to help professionals engage in and retain content, the following information should help you get started.
Measuring Web 2.0
Training and Development magazine
January 22, 2010
In order to gauge the effectiveness of your Web 2.0 learning and development campaign, you must take action, creating a plan and monitoring its success. Consider how this technology aligns with your overall strategic plan or blended learning solution; what you hope to gain by using it; and how you plan to measure its success.
InfoLine Series "Web2.0 in the Learning Space"
Training and Development magazine "Blogging in the Learning Space"
May 5, 2009
This booklet discusses the use of online technologies and social media in the virtual learning space. It outlines a variety of tools as well as best practices among L&D leaders, such as JetBlue.
Save
Save