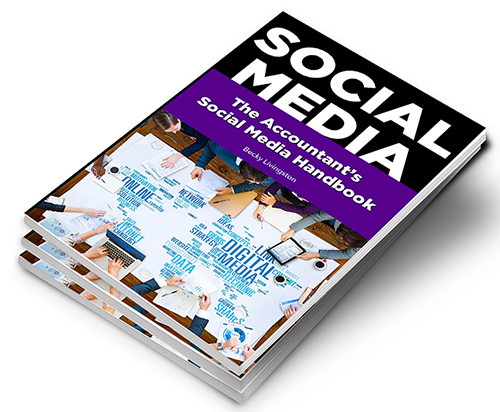 The Accountant's Social Media Handbook is a new and comprehensive, step-by-step, practice-tested toolkit for attracting new clients, delivering amazing service, and recruiting and retaining the best talent.
It's also effective for seizing and managing new growth opportunities by leveraging the new technologies and culture shifts of today's social media marketing techniques.
It's the ONLY handbook you'll need to launch and sustain a profitable social media strategy.
Benefits:
Published and backed by CPA Trendlines' 30-day, 100-percent-satisfaction, no-hassle, money-back guarantee.
Written in a way that you can pick and choose the topics you want to focus on.
Activities, case studies, and real-life examples from CPA firms that are making social media work for them today.
Don't let social media opportunities pass you by. Get started today!